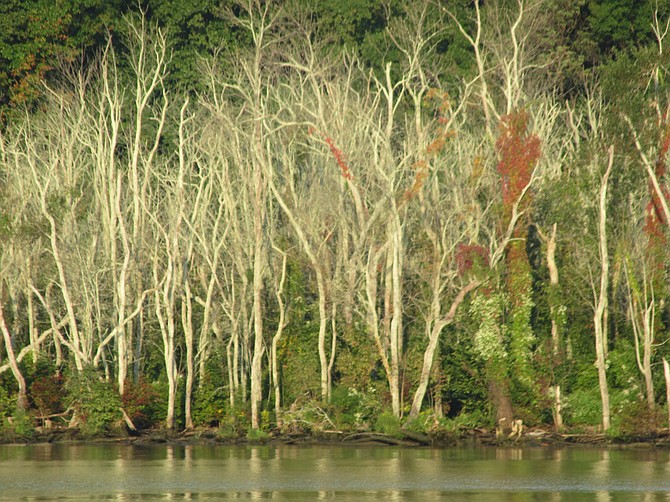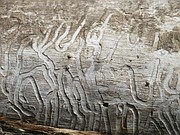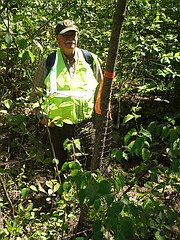 Baseball bats don't top the U.S. Senate's agenda these days, as legislators grapple with a U.S. Supreme Court nomination, the covid-19 pandemic and the Nov. 3 election. But for Senate Minority Leader Chuck Schumer, they are a priority.
The Rawlings Bat Factory in Dolgeville, New York, Schumer's home state, historically has turned out thousands of baseball bats made of ash wood, bats favored by many professional players. Today, the white ash trees that have supplied the bats' wood are threatened by a metallic green, wood-boring beetle, one-half inch long and one-eighth inch wide, the emerald ash borer (EAB).
It can kill all species of ash trees. "Less than one percent of ash trees are resistant to the emerald ash borer," says Brian Keightley, director of Fairfax County's Urban Forest Management Division.
It is "the most destructive forest insect ever to invade the United States," states Virginia's Department of Forestry website.

As an insect from Asia, this beetle does not have native predators, parasites or diseases that could control its populations in North America.
The emerald ash borer probably came to the U.S. accidentally in 2002 in cargo packing material. It has spread to at least 35 states and was found in Fairfax County in 2008.
The insect lays eggs on ash bark and its wormlike larvae burrow under the bark and feed on the trees' vascular tissues, which disrupts the uptake of water and nutrients. It leaves a D-shaped exit hole in the bark. Infested trees, if untreated, decline from the top down and die in one to three years.
Signs of infestation include branch dieback, D-shaped holes in the bark, leafy shoots growing from the lower trunk and S-shaped tunnels under the bark.
The federal government and Virginia prohibit moving EAB articles, such as firewood, nursery stock and wood chips without a permit.
Saving Dyke Marsh's Pumpkin Ash Trees
National Park Service (NPS) experts predict that the Dyke Marsh Wildlife Preserve will lose at least 1,000 pumpkin ash trees to the emerald ash borer. Pumpkin ash trees are named for their usually swollen or pumpkin-shaped base. They thrive in wet areas like swamps, floodplains and bottom lands, and can reach 130 feet in height. Many dead trees stand out in the marsh viewed from the river.
Since 2015, the Friends of Dyke Marsh (FODM) have funded the treatment of 18 pumpkin ash trees in hopes of saving these 18. "All of our study trees are still leafing out in the spring and the females are producing seeds," observed project leader Robert Smith this summer, "in stark contrast with most other ash trees in Dyke Marsh." In partnership with NPS, FODM hired Bartlett Tree Experts to inject an insecticide, Tree-age, into the root flares of the 18 trees every two years. This is a 20-year effort and nothing is guaranteed.

Fairfax County's Advice
The county's urban forestry staff urges people not to plant ash trees, to plant native trees instead.

"The USDA and Virginia Department of Forestry are researching why some ash trees are resistant and we're hoping to one day restore the ash tree population with what they learn," says Keightly. "In the meantime, we encourage property owners interested in preserving ash trees to take advantage of the state's cost share program which will reimburse for half of the costs of treatments."

Visit http://www.dof.virginia.gov/infopubs/_forestry-topics/FT0032_Emerald-Ash-Borer-Cost-Share-Program_2020-02_pub.pdf or call 434-220-9034.
Of the 1,925 bats in the National Baseball Hall of Fame museum, 1,848 are made of ash. In the wake of the 2020 World Series, remember those ash trees that have brought home many base runners to the squeals of adoring fans, and don't spread the emerald ash borer.
https://www.fairfaxcounty.gov/publicworks/emerald-ash-borer-fairfax-county