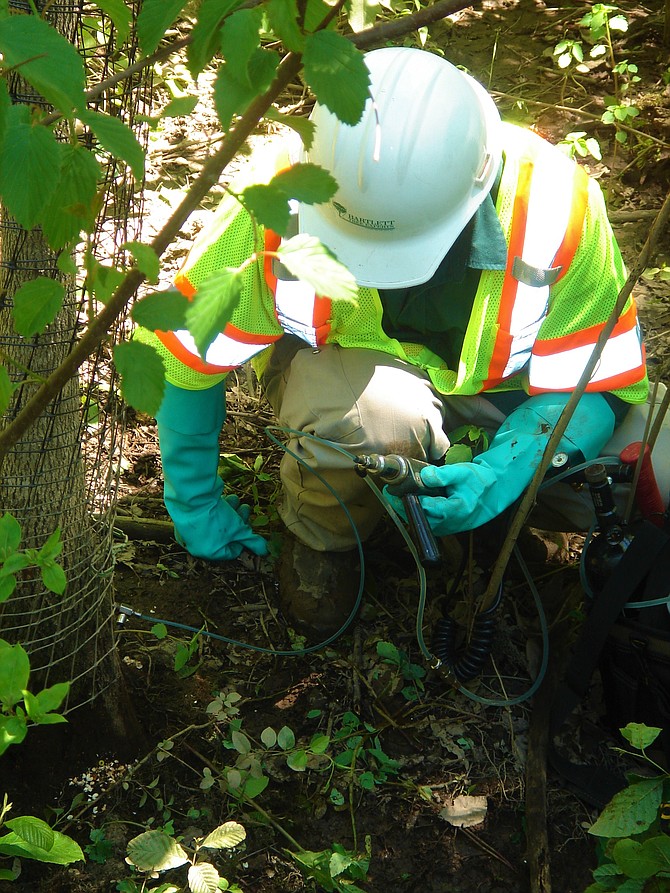 An expert with Bartlett Trees injects Tree-age into the root flares of a pumpkin ash tree in Dyke Marsh.
Stories this photo appears in:

Don't plant ash trees; plant native trees instead.
Baseball bats don't top the U.S. Senate's agenda these days, as legislators grapple with a U.S. Supreme Court nomination, the covid-19 pandemic and the Nov. 3 election.