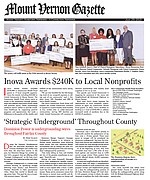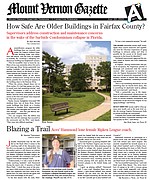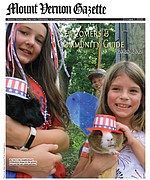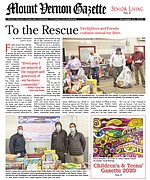 More Stories
Our local economy is in a precarious position, and it's not just because of pandemic
Over the last year, our economy struggled to hang on amidst unpredictable changes in pandemic regulations, with over 45 percent of small businesses in the region closing permanently or temporarily, and roughly 49,000 Fairfax County residents remain unemployed.

Dominion Power is undergrounding wires.
During the frequent thunderstorms that are forecasted throughout the summer, flashlights and candles may have been the short-term answer in the past, but Dominion Energy has another option with a program they are offering called "Strategic Underground," so the lines won't be exposed when lightning strikes and other mishaps.

Nature's recycling reduces methane and lowers carbon footprint
Fairfax County residents have another option for managing organic wastes such as fruit and vegetable peels, food left on dinner plates, coffee grounds, and even paper towels and napkins.
Across the nation, state lawmakers are actively working to prevent students from having an open and equitable history education - one that both acknowledges the role of racism in the United States and portrays the lived realities and viewpoints of people in marginalized communities accurately.
As a lifelong Republican who voted for Trump twice, I'm truly dismayed by our party's reliance on false narrative and grievance-driven politics.