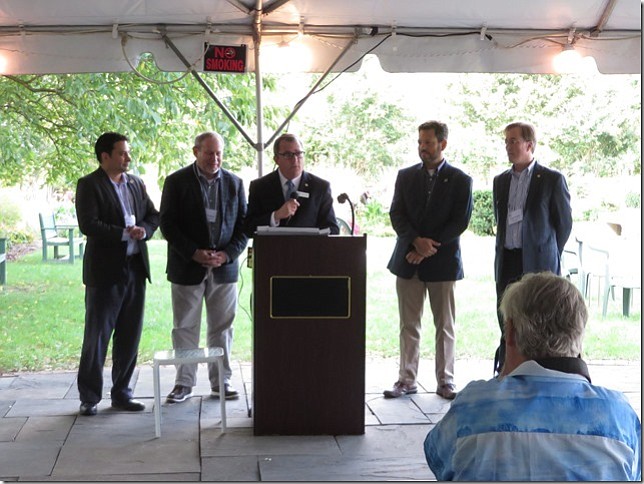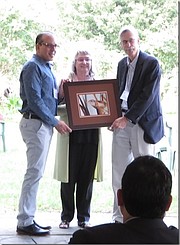 More than 100 members of the Friends of Dyke Marsh group, supporters and elected officials spent the afternoon at River Farm in Alexandria on Sunday Oct. 2, celebrating the Friends group's 40th anniversary.
The celebration also recognized the Centennial of the National Park Service and restoration of Dyke Marsh.
"One part of Dyke Marsh is 2,000 years old. In some ways, it's hidden. Thousands drive through it and do not realize they are in a national park, that the marsh is there, its value or that it's disappearing," Friends of Dyke Marsh president and Mount Vernon resident Glenda Booth said in her remarks.
"It's hard for advocates to cheer for a swamp," she continued. "Dyke Marsh in George Washington's day was called 'Hell Hole.' But we cheer. It's not Yellowstone, it's not the Grand Canyon, but it is our little slice of wilderness right here in suburbia. When restored, it could be our Everglades."
Booth said for the first time, Friends of Dyke Marsh haven't seen the marsh's signature bird the marsh wren for the last two springs. The U.S. Geological Survey, she said, predicts the marsh will be gone by 2035 unless restoration gets underway.
"Interior Secretary Sally Jewell came to Dyke Marsh in October 2014 to announce $25 million for restoration," Booth said. "This funding is a great start."
The Friends group's message to the National Park Service and Corps of Engineers is: "Get started."
For more information, visit www.fodm.org.