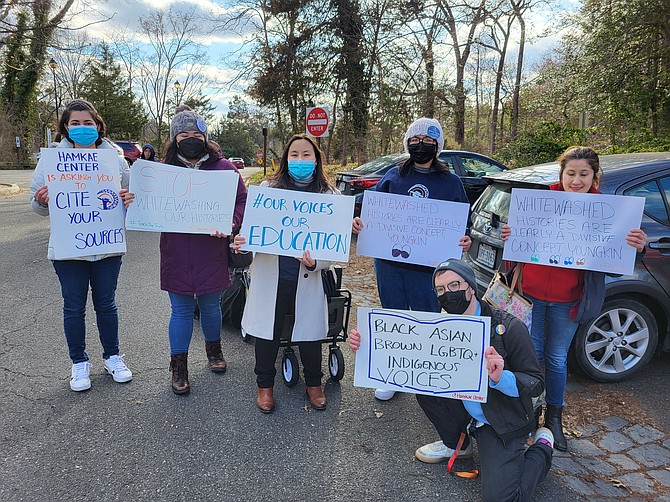 Before the speakers took to the stage, the rally out front near the parkway was alive with messages and a megaphone: "Whose education? Our education," was the rally chant as the group marched toward a gathering spot at the foot of the hill leading up to the gate of the Mount Vernon Estate.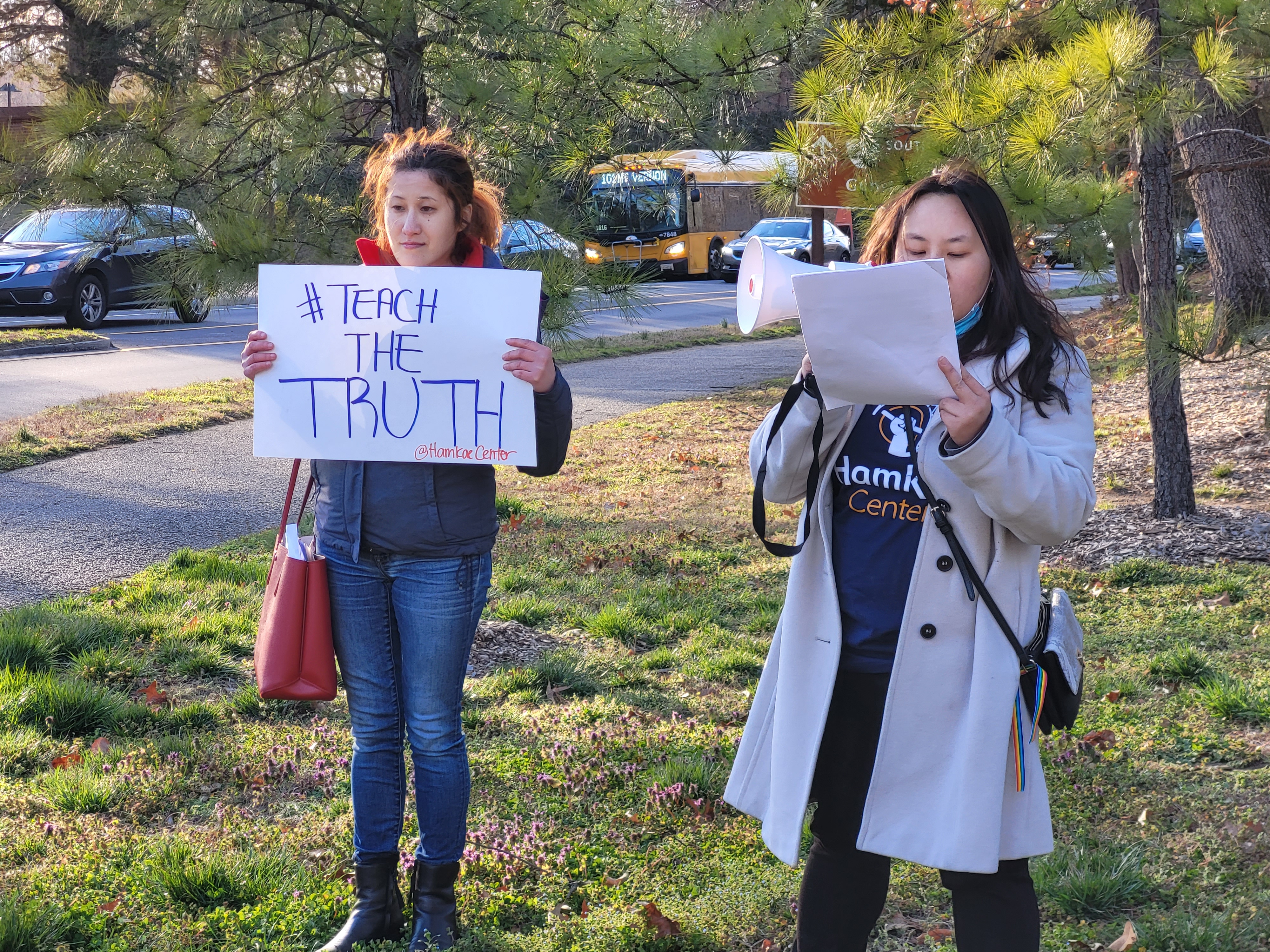 "Our Asian American communities deserve better," said Mitch Chan, addressing the crowd with a megaphone.
Virginia Board of Education held public hearings on the Proposed Revised 2023 History and Social Science Standards of Learning. The Standards of Learning identify the essential content, processes, and skills for grade levels and subject courses to be used in Virginia public schools. On Tuesday, March 14, the public hearing was held at: George Washington's Mount Vernon: Rubenstein Leadership Hall at the Library.
Mount Vernon school board representative Karen Corbett Sanders stood at the gate waiting for the Mount Vernon officials to open it. She urged another version be drafted.
"The proposed standards are not appropriate and will have to undergo changes," she said, standing at the gate.
Rachna Sizemore Heizer, chair of the Fairfax County School Board, tweeted: "Proud to speak on behalf of the school board against the proposed changes to Virginia's social studies standards, changes that minimize the history of people of color, women, LGBTQIA. Studying the good and the bad of history means we can learn from our mistakes, not repeat them."