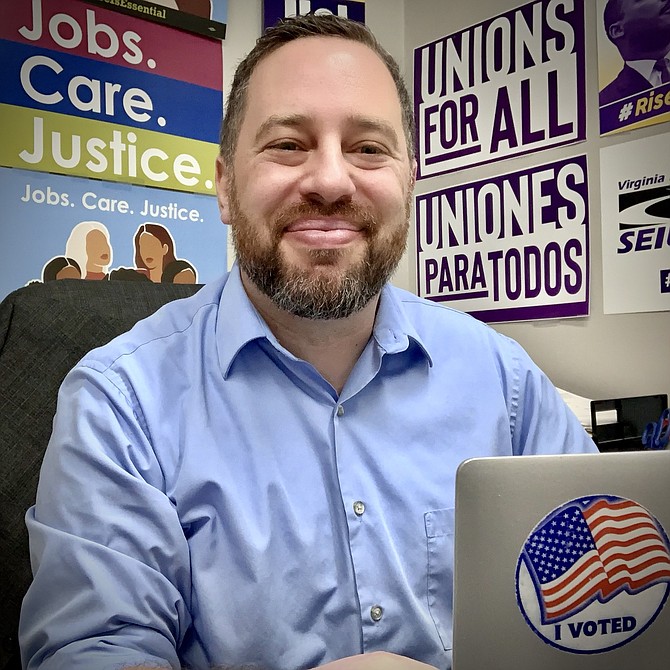 Next week, my family will join Jews around the world in observing Yom Kippur, the holiest day of the Jewish year. Known as the Day of Atonement, Yom Kippur is a time for prayer, reflection, repentance and fasting. 
Every year, we read from the Book of Isaiah, in which God sends the prophet Isaiah to admonish those whose wicked acts undermine their fasting and prayers. 
The people ask, "Why, when we fasted, did you not see? When we starved our bodies, did you pay no heed?"
Through Isaiah, God answers:
"Because on your fast day, you see to your business and oppress all your laborers! Because you fast in strife and contention, and you strike with a wicked fist! Your fasting today is not such as to make your voice heard on high.
"Is such the fast I desire, a day for men to starve their bodies? Is it bowing the head like a bullrush and lying in sackcloth and ashes? Do you call that a fast, a day when the Lord is favorable? No, this is the fast I desire: to unlock the fetters of wickedness, and untie the cords of the yoke. To let the oppressed go free, to break off every yoke."
In selecting this text for Yom Kippur, the rabbis were clearly making two points: our prayers are meaningless if our actions undermine them, and how we treat workers is central to our faith. 
These lessons are as critical today as they were in Isaiah's time of the 8th century BCE.
In recent years, the pandemic has shone a spotlight on the inequities that have always existed in our economy. Frontline workers – disproportionately Black, Brown, API and immigrant – are called essential but not treated as essential. 
However, in response, essential workers are rising up and demanding better. From Starbucks baristas to Amazon workers to Fairfax County employees, working people are now forming and joining unions in record numbers. 
According to data from the National Labor Relations Board, workers across the country have won 80% more union elections in 2022 than the year before, with twice as many workers represented. Meanwhile, here in Virginia, tens of thousands of county and city workers – mental health workers, educators, sanitation workers, and first responders – have won collective bargaining rights for the first time in Fairfax, Arlington, Alexandria, Loudoun and Richmond.
The benefits of unionization are clear. Joining together with your co-workers to bargain a contract is the best way to improve your pay, benefits, and working conditions. While raising standards for all workers, collective bargaining also closes racial and gender pay gaps, ensuring a more equitable, resilient economy for all. By improving recruitment and retention, collective bargaining enhances the quality of public services. So, it's no wonder that 71% of Americans support labor unions, according to the latest Gallup poll.
Unfortunately, just as in the Book of Isaiah, we see those who "strike with a wicked fist" against working people. Rather than recognize their workers' unions and sit down at the bargaining table, massive corporations like Starbucks and Amazon are attacking working people. Here in Virginia, many jurisdictions still refuse to pass union rights for their frontline employees.
Earlier this year, the NLRB accused Starbucks of 29 unfair labor practice charges, including over 200 violations of the National Labor Relations Act. The complaint accuses Starbucks of threatening and intimidating workers, firing workers, closing stores that voted to have a union, reducing workers' pay, and more. 
The lesson of Isaiah, central to the Yom Kippur holiday, is that for our prayers to be heard above, we must take action and live our values here on earth. It's time for Starbucks, Amazon and all employers to live their supposed values and come to the bargaining table with their workers. 
Doing so will mean a more just, more prosperous, and brighter future for us all. As the Book of Isaiah says: "If you banish the yoke from your midst, the menacing hand, and evil speech … then shall your light shine in the darkness."
David Broder is the President of SEIU Virginia 512, whose union members are county and city employees, and home care workers, dedicated to building an economy that works for everyone. He lives with his family in Oakton.