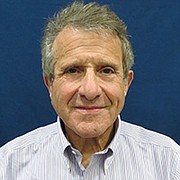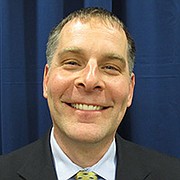 Two members of the Fairfax County Library Board of Trustees, Phil Rosenthal, Springfield District Representative and Darren Ewing, Dranesville District Representative, made statements during the July 29 public meeting of the Fairfax County Library Board Trustees that caused the public, organizations, and top County leaders to voice concern. The ensuing aftermath continues to unfold more than a month following initial calls for Trustee removal from office.
Emails from the public to the Library Board include statements that Rosenthal's remarks made during the meeting were dangerous. He contradicted Library policies and disparaged the needs and concerns of the community he was appointed to serve. On Aug. 11, Chair Fran Millhouser, Fairfax County Library Board of Trustees, released "Letter to the Public Regarding the July 29 Library Board Meeting from the Library Board Chair." In it, she wrote: "I have received many emails voicing public concern for statements made during that July meeting. If you have not had a chance yet, I invite you to watch the Board meeting in full. I do not take your comments lightly and am setting up our next meeting, scheduled for Wednesday Sept. 9 at 7 p.m. via Zoom, to allow for ample time for a presentation and Board discussion."
AN AUG. 20 LETTER, signed by the twenty-seven organizations, faith-based groups and unions of NOVA Equity Agenda Coalition catapulted public outcry concerning statements to the highest levels in Fairfax County government. The Coalition said that Rosenthal "made unmistakably racist, homophobic, anti-Semitic, and anti-Islamic comments while criticizing the County's attempts to promote inclusion in its library catalog." The Coalition addressed its letter to Chairman Jeffrey McKay, Fairfax County Board of Supervisors and Millhouse. The Coalition copied all members of the Board of Supervisors and Public Library Board of Trustees. It called on both bodies "to formally and publicly condemn Mr. Rosenthal's statements."

Ewing, an appointee of John W. Foust, Dranesville District Supervisor, commented during the meeting. He resigned on Aug. 25. Supervisor Foust provided a copy of Ewing's resignation. In it, Ewing wrote: "My remarks were not to lend support to Mr. Rosenthal's comments but to examine the idea of more neutrality in the presentation of the library's collection... I have decided to tender my resignation effective immediately. Perhaps my vacancy will help the board in developing a more diverse representation to further the library's mission."
Supervisor Foust responded in a statement that he had known Ewing for many years and many different volunteer roles. "He has and continues to provide valuable services to our community. That is especially true of his many years of service on the Library Board. As noted in his resignation statement, he recognizes the value of having a Library Board that is more diverse and looks more like the community that it serves. As he suggests, I will seek to advance that goal when I appoint his replacement."
Unlike Ewing, recent outrage did not lead Phil Rosenthal, an appointee of Pat Herrity, Springfield District Supervisor, to resign. The NOVA Equity Agenda Coalition said on its Facebook page it was "sickening to hear Mr. Phillip Rosenthal... make unmistakably racist, homophobic, anti-Semitic, and anti-Islamic comments while criticizing the County's attempts to promote inclusion in its library catalog...To listen to his remarks, skip to the 1:37 mark." https://www.youtube.com/watch?v=YQvU2CvpGUI
THE COMMENTS led Chairman McKay to post a statement on Twitter saying he hoped "Mr. Rosenthal resigns." https://twitter.com/jeffreycmckay/status/1298982854693552135?s=12
Rosenthal responded to Chairman McKay's statement the next day. He said, "I have the utmost respect for Chairman McKay, and I sincerely apologize for any disruption that my remarks caused and the way they have been interpreted. My intention was to address that all sides of the discussion should be highlighted at the library and on the library website. I am sorry that I offended anyone with my remarks." According to Rosenthal, he planned to meet with Supervisor Herrity's office sometime during the week of Aug. 31.
Supervisor Herrity issued the following statement: "My office has also received feedback supporting our appointees' views. I have always believed that open honest discussion gets us to better answers. Interestingly several other trustees agreed there was a need for further discussion and possible action to have the website present a diversity of opinions. The public library is one of the most important institutions in our democracy. For that reason, it is especially important that it offers a balance of viewpoints to remain neutral and nonpartisan in representing many ideologies, religions, ethnicities, and stories. I look forward to seeing how the Library Board of Trustees works to more holistically encourage diversity of thought for readers in Fairfax County."
More like this story