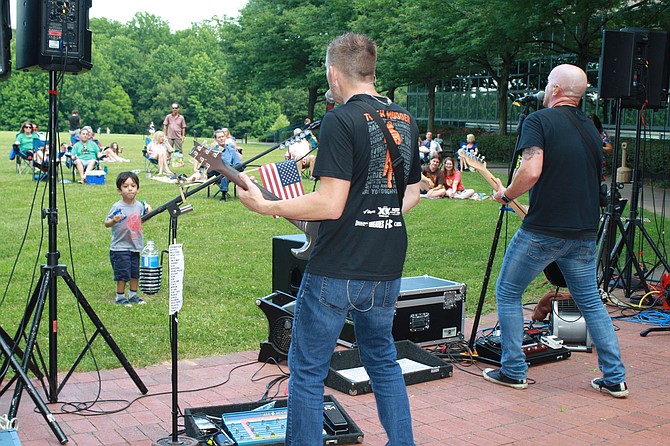 These are the days when the students have the end-of-school countdown going and parents are scrambling to make plans. It may be the beach,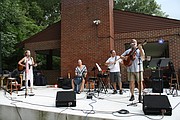 overnight camp or visiting relatives, or it may just be a stay-cation this year, avoiding all the travel hassles. In Mount Vernon, there are plenty of things to do all summer long.
Farmers Markets
The Fairfax County Farmers Markets are open across the county with 10 farmers markets, under the Fairfax County Park Authority. By providing access to locally grown foods, the county farmers market program strives to improve the health of Fairfax County citizens, support local food producers, and protect the environment. Markets in the Mount Vernon District include McClutcheon/Mount Vernon at Sherwood Hall Library on Wednesdays from 8 a.m. – noon and Lorton at the VRE Station on Sundays from 9 a.m. – 1 p.m.
See https://www.fairfaxcounty.gov/parks/farmersmarkets.
Bike To Work Day
On Friday, May 17, Commuter Connections and the Washington Area Bicyclist Association celebrates bicycling as a clean, fun, and healthy way to get to work. Be one of the first 20,000 to register and attend this free event, then bike to your choice of 115 pit stops in DC, Maryland, and Virginia and receive a free T-shirt, refreshments, and be entered into a raffle for a new bicycle. For Mount Vernon cyclists coming up the Mount Vernon trail, there is a pit stop in Old Town at Market Square from 6:30-8:30 a.m.
Mount Vernon Nights Free Summer Concert Series
The Mount Vernon Nights Concert Series at Grist Mill Park and the Workhouse Arts Center are big hits during the summer. This series of free, public concerts features a variety of musical performances reflecting Fairfax County's diversity, culture and community spirit. Bring a picnic dinner and a blanket to enjoy one of Fairfax County's special summer traditions. Come early to the Workhouse Arts Center to explore its vibrant arts scene.
Saturday evenings, 7 p.m., June 8 through August 31, Workhouse Arts Center
Friday evenings, 7:30 p.m., June 7 through August 30, Grist Mill Park.
See https://www.fairfaxcounty.gov/parks/performances/mt-vernon-nights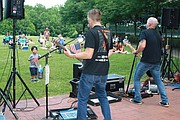 Lorton 4th of July Parade
The Lorton Volunteer Fire & Rescue Station 419 will host a 4th of July Parade along Lorton Station Boulevard followed by a festival in the Lorton Station VRE parking lot. The festival will feature Fire & Police vehicles, art, games, food, a stage with live entertainment and pony rides.
Workhouse Arts Center Fireworks
On Saturday, June 29 from 5 – 10 p.m., the Workhouse Fireworks will race skyward and illuminate the Northern Virginia landscape in a choreographed display of pyrotechnic light and thunder. Launched from the historic, 55-acre campus, the region's largest pre-Independence Day fireworks show celebrates the history of this nation. A nearly 30-minute fireworks show follows the Rizer Pavilion musical performance by the US Navy Band Sea Chanters.
http://www.workhousearts.org/event/workhouse-fireworks-2019/
National Night Out – Aug. 6
National Night Out is an annual community-building campaign that promotes police-community partnerships and neighborhood camaraderie to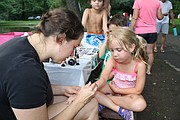 make neighborhoods safer, more caring places to live and work. National Night Out enhances the relationship between neighbors and law enforcement while bringing back a sense of community. It provides an opportunity to bring police and neighbors together under positive circumstances. Millions of neighbors take part in National Night Out across thousands of communities from all 50 states, U.S. territories and military bases worldwide on the first Tuesday in August. Neighborhoods host block parties, festivals, parades, cookouts and various other community events with safety demonstrations, seminars, youth events, visits from emergency personnel, exhibits and more. See https://natw.org/.
Paving
Alas, there are things that need to be done too, and these may fall in the "no fun" category, but they're good to be aware of.
As part of the Virginia Department of Transportation's summer paving schedule, VDOT has their crosshairs on the Waynewood section of Mount Vernon. According to its schedule, the paving in Waynewood started in early May and will be completed in July, said VDOT. During that time period a number of road closures will be in place. Throughout the summer, VDOT is scheduling paving many miles of road throughout Fairfax County.