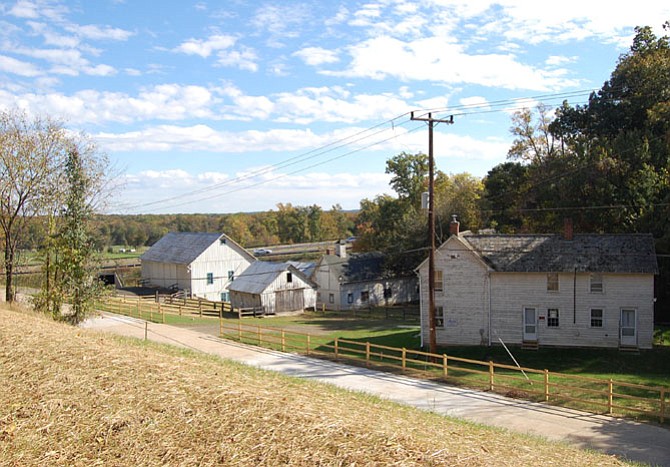 The Woodlawn barn complex in its current configuration. At right is the historic Otis Mason House, which the Federal Highway Administration moved from its nearby original site. At the far left is the historic "bank barn," so named because of its location on the sloping bank of the hill. That allows simple access to both the upper and lower levels. The smaller structure in the middle is the corn crib, with the dairy between it and the house. The new Route 1 bypass is in the background.
Stories this photo appears in:

Major changes: Current and proposed.
Woodlawn transformation