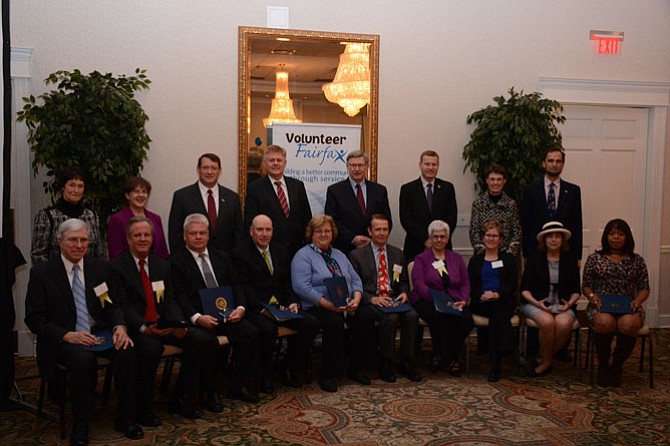 Fairfax County Supervisors named their 2015 Community Champions at the 24th Annual Fairfax County Volunteer Service Awards hosted by Volunteer Fairfax.
Stories this photo appears in:

Kathy Hertz, a longtime volunteer in Clifton, spent more than a week in Lesvos, Greece just after Christmas with her cousin. The two of them volunteered in and around a refugee camp for individuals being funnelled to Athens and hopefully back to Germany or other European havens.