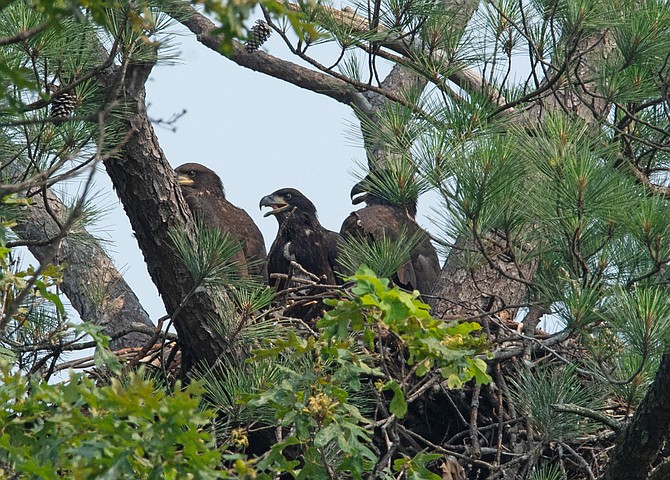 Three bald eagle chicks in a nest, not yet fledged. Bald eagles are mottled brown until their fifth year. Chicks fledge between May and July.
Stories this photo appears in:

Our area is awash in bald eagles preparing for offspring.
In the grip of mid-winter's cold and Covid isolation, romance may be but a fleeting fantasy for humans, but among area bald eagles, romance and reproduction are well underway.