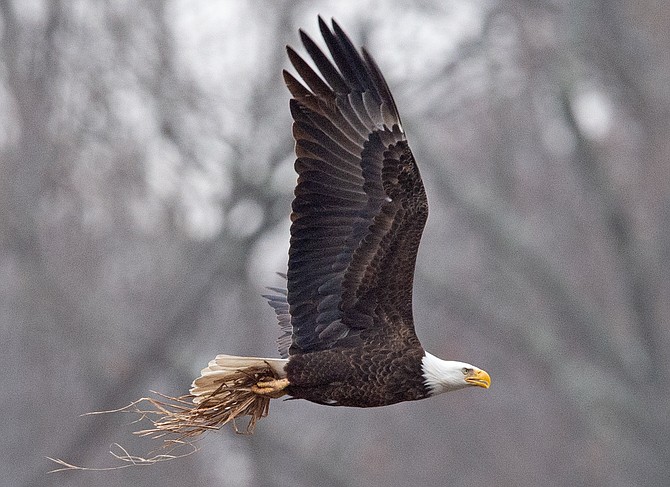 Bald eagle bringing grass to nest. Both sexes help build the massive nests, which they line with grasses and other finer materials.
Stories this photo appears in:

Our area is awash in bald eagles preparing for offspring.
In the grip of mid-winter's cold and Covid isolation, romance may be but a fleeting fantasy for humans, but among area bald eagles, romance and reproduction are well underway.