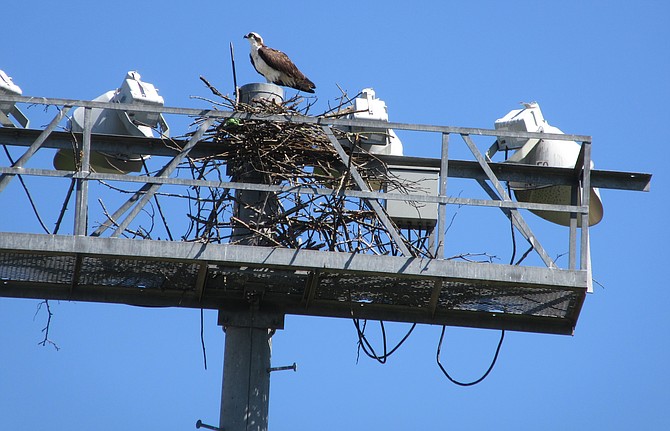 An osprey pair is rebuilding a nest on a light pole at Whitman Middle School. A school contractor removed last year's nest this past winter.
Stories this photo appears in:

Most likely, Fort Hunt Softball League players at Whitman Middle School and youngsters romping on the Martin Luther King Park playground nearby don't notice the romance going on overhead.