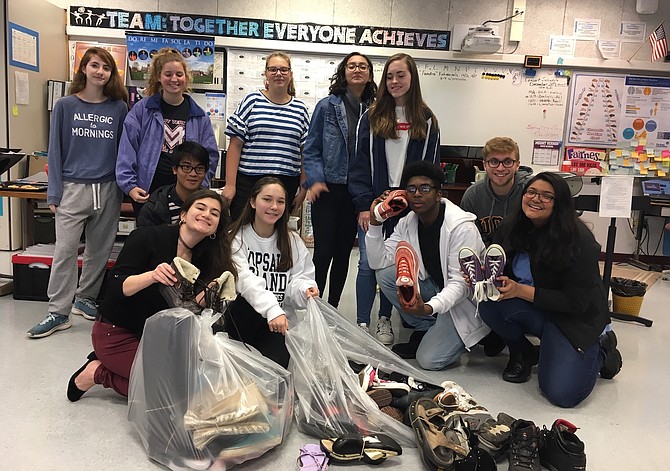 Members of the MVHS Vocal Recall advanced choir bag shoes collected from the drive: From left, back row, Nicole Duchaine, Annie Hood, Yara Ammar, Melanie Palacios Beltran and Casey Zanowic; middle row, Mark Rivera and Zachariah Pifer; front row, Erica Bartell, Laura Schmechel, Denilson Zapata, and Gopika Patel.
Stories this photo appears in:

Fundraiser will benefit choir programs and people in developing countries.
.