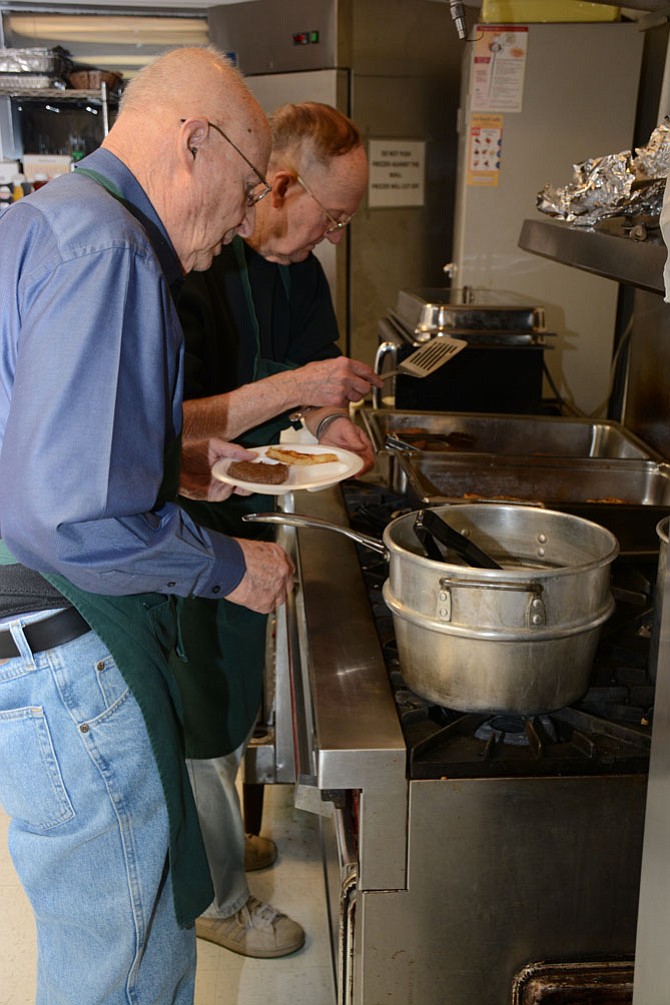 Mount Vernon residents Kent Siegel (left, foreground) and Arnie Westphal (right, background) of Aldersgate United Methodist Church dish up dinner at Rising Hope Mission Church.

Stories this photo appears in:

At 7 p.m. doors to Rising Hope Mission Church open for guests to sign in. Promptly at 7:10, volunteers begin serving dinner. On a chilly, rainy, mid-December night, the volunteers from Aldersgate United Methodist Church prepare beef steak with gravy, beans and corn for about 20 homeless individuals.