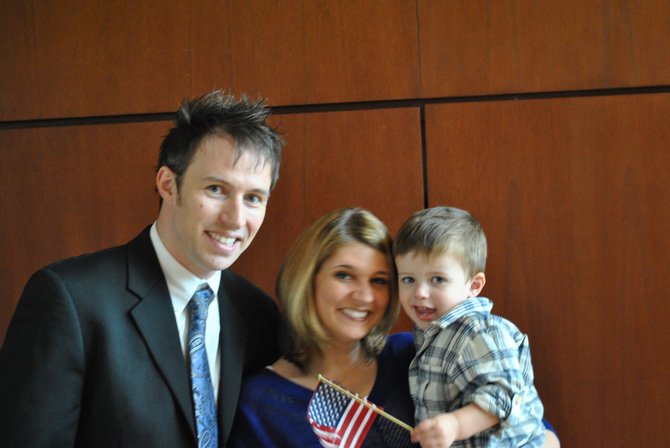 Andrew Eade, wife Stephanie and son Greyson, 21 months, of Herndon. Eade, from England, was one of 75 candidates who took the Oath of Allegiance during a special naturalization ceremony May 25 at the Fairfax County Government Center.

Stories this photo appears in:

Immigrants make significant gains in influencing political system.
On Election Night Nov. 6, Keisy Chavez's nerves were frayed. The Fairfax single mom had been campaigning hard for Democrats since the official launch of Latinos for Obama last April.