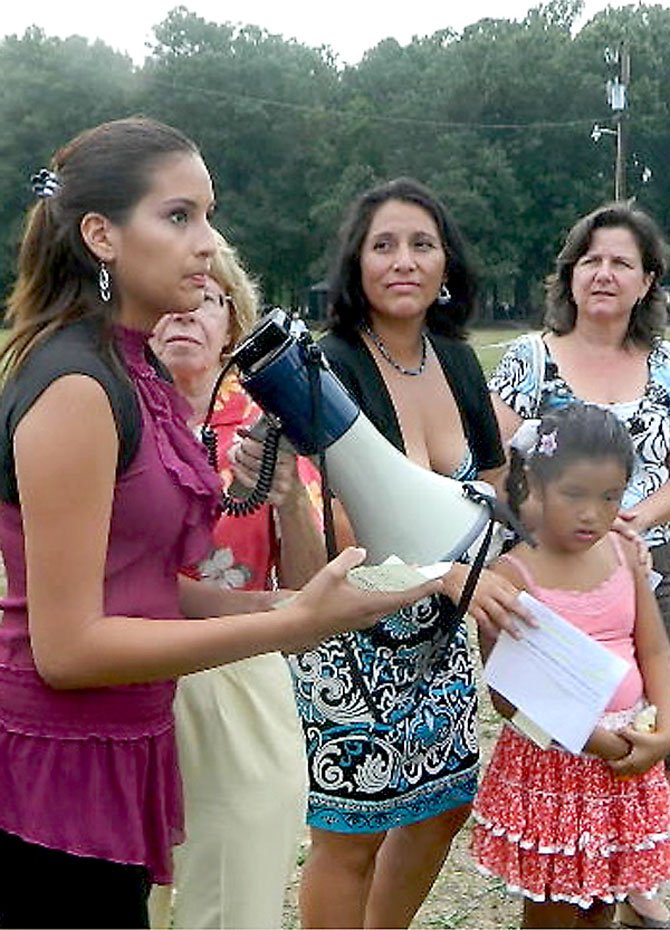 Carla Claure tells of violence, drugs and sexual assault in the Audubon neighborhood and appeals for youth activities.
Stories this photo appears in:

VOICE tour highlights needs of area youth.
Touring three neglected athletic fields Aug. 15, Lee District Supervisor Jeff McKay and Park Authority board member Edward Batten heard public testimony urging them to take action. Both expressed their intent to make the fields playable and safe.