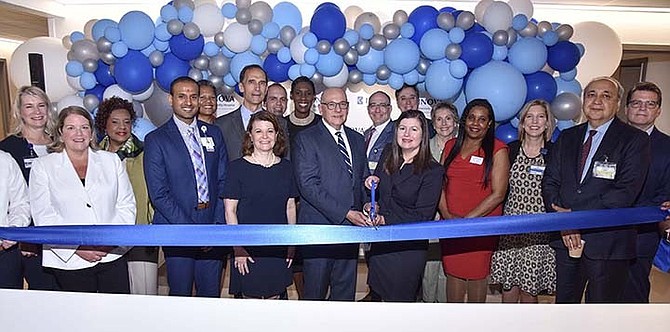 Inova this week opened the new Inova Select Specialty Hospital in partnership with Select Medical. Located within Inova Mount Vernon Hospital, the new hospital celebrated its grand opening with a ribbon-cutting ceremony on May 16 and will welcome the first patients May 23. The Specialty Hospital is the first of its kind in Northern Virginia, offering specialized treatment to critically ill patients who require an extended stay, but no longer need the intensive care provided in an acute care hospital.
This specialized post-acute service is not currently offered in this region, requiring patients to be transferred to facilities in Charlottesville, Richmond, or out of state. With the opening of the new hospital, patients can now receive specialized care closer to home. All five Inova hospitals will be able to seamlessly transition patients needing this level of care to the Specialty Hospital, expanding Inova's continuum of care.
This 32-bed hospital will serve patients with specialized needs, including post-ICU patients recovering from chronic, critical illness such as infectious diseases, surgical complications, orthopedic, wound or post-trauma conditions. The hospital will also provide ongoing treatment for pulmonary conditions, neurological disorders, cardiac conditions, or renal disorders. Inova Select Specialty Hospital is licensed as a long-term acute care hospital (LTACH), and will operate as a hospital-within-a-hospital.
Select Medical is one of the nation's largest post-acute care providers with more than 130 specialty hospitals throughout the country. Inova's partnership with Select Medical will ensure the highest standards of care for the community.
For more information, visit www.Inova.org.