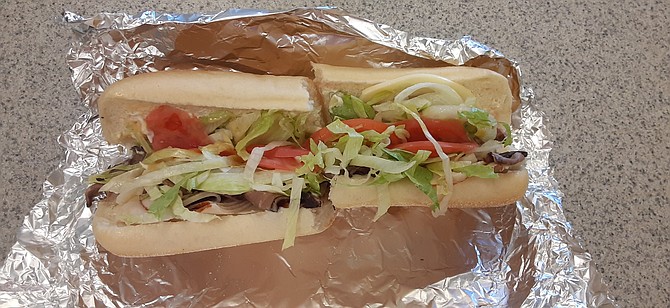 In the 1980s, football around this area was dominated by Riggo to the right, Riggo to the left, Riggo up the middle. When Washington was looking for the end zone, a lofty ball to Wide Receiver Art Monk was the answer. The Washington football team won a few Super Bowl rings too, but those glory days are long gone.
There is a way to keep in touch with those times though, at least for the lunch hour at Franconia Pizza, a little sandwich and pizza place right across the street from the Franconia District Government Center that houses the police station and Supervisor Rodney Lusk's office. Their specialty sandwiches are named after a few of the Washington players, including John Riggins, the powerhouse running back. "The Riggo," is roast beef, ham and turkey, while the "Big Butz," named after lineman Dave Butz, is turkey, ham and swiss. Others included the Marvelous Monk, Grizzled Gibbs, after Coach Joe Gibbs, and the Ready Ripken after an ex-quarterback that banged his head on the wall in the endzone after a touchdown.
Lusk has ordered the pizza before, and his staffer Aaron Campbell is a fan of the Marvelous Monk. "Really nice guys at the front there, I've never had anything I didn't like, and the prices are good," Campbell said. 
Lusk's predecessor at that office, Chairman Jeff McKay also got the pizza a few times, but not the sandwiches named after the "hogs," - a name the Washington players adopted in the 1980s. "I always loved their pizza and I always try to support local family businesses like this one," McKay said.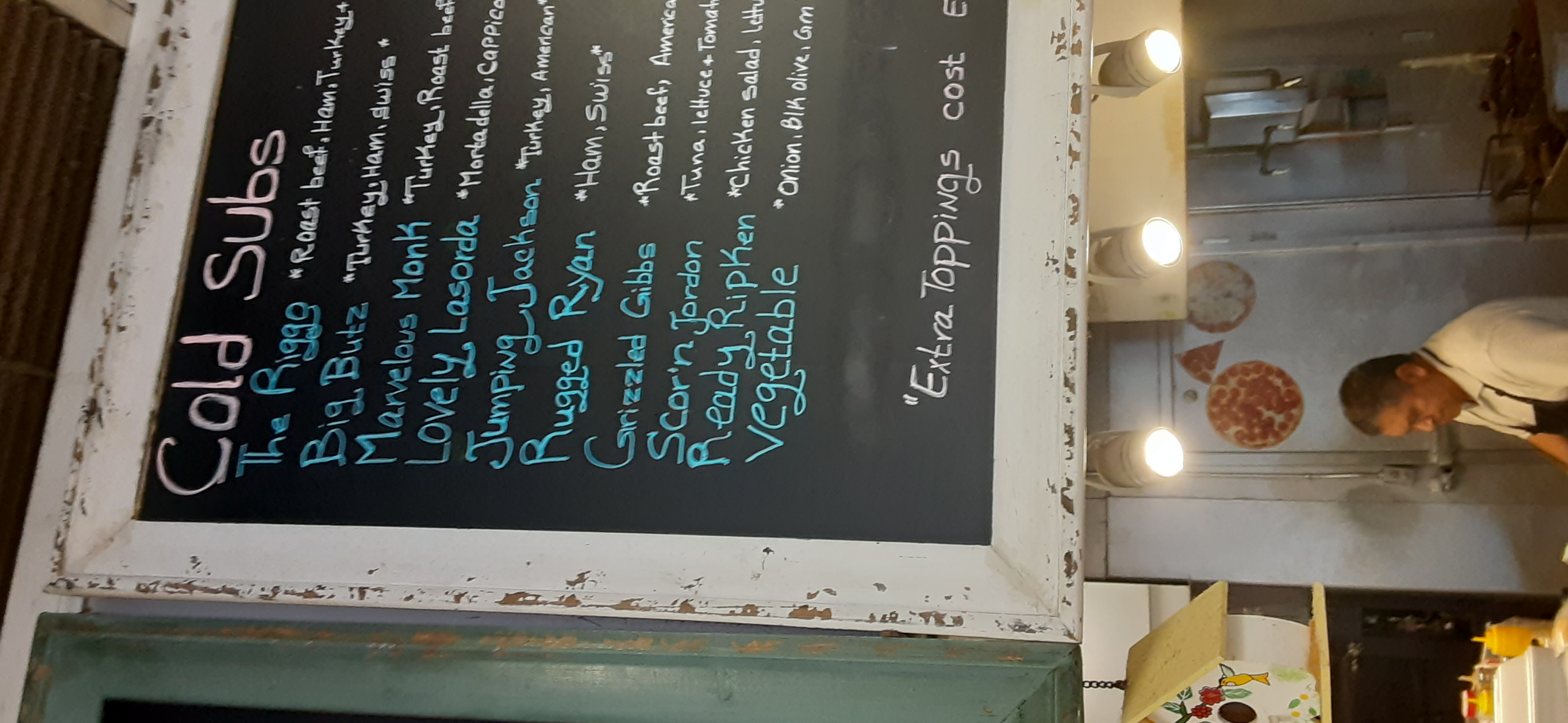 A couple of customers stopped by for a sandwich and one guy particularly wanted the steak and cheese. "I was having a craving today," he said. Another nearby resident looked at the Riggo. "My memory of him was when he was flirting with the judge, he wanted her to loosen up," she said.
She was referring to an infamous event in January 1985 when John Riggins might have had a few drinks too many before a formal dinner at the Washington Sheraton. He was seated with Supreme Court Justice Sandra Day O'Connor and when she was about to leave, Riggins walked over and noted how the night was still young. "Come on, loosen up, Sandy baby, you're too tight," he reportedly said. It was all over the news for the next week.
Franconia Pizza
6112 Franconia Road
703-971-4766