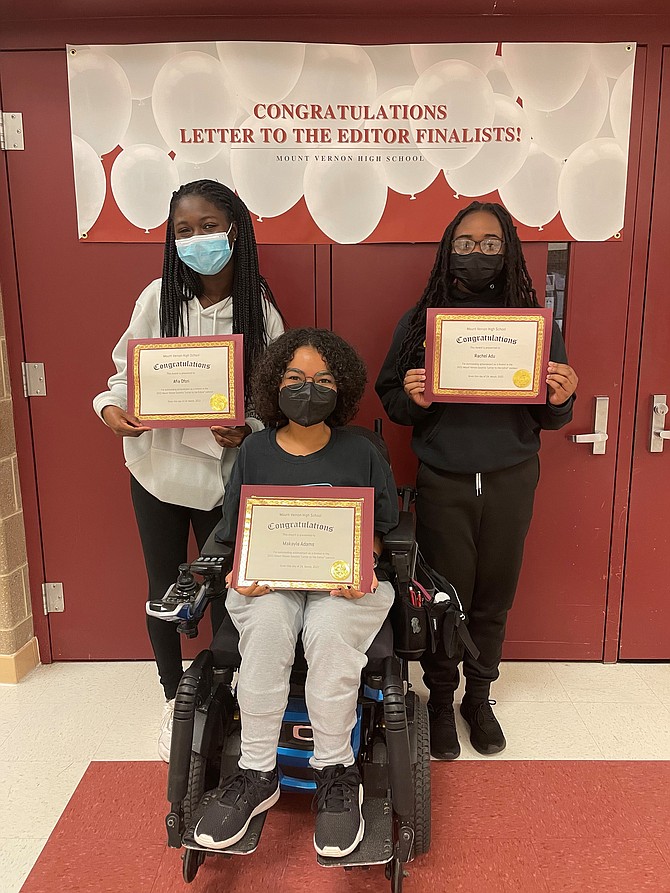 "We encourage students to write something they are passionate about."
Letters to the Editor contest sponsor Avis Catchings
Mount Vernon High School celebrated the finalists of the Letter to the Editor contest with the announcement of the winners March 24 in the MVHS auditorium.
Eight finalists were honored with Makayla Adams named as the first-place winner.
"We encourage students to write something they are passionate about," said contest sponsor Avis Catchings. "We give them topics to write on and work with The Gazette publisher Mary Kimm."
A panel of judges selected the winners, who received various awards ranging from $25-$150.
"We are looking forward to seeing the letters published in the paper," Catchings said. "We told the finalists that all eight of their letters will be published in the Mount Vernon Gazette and we are excited to see that happen sometime in April."