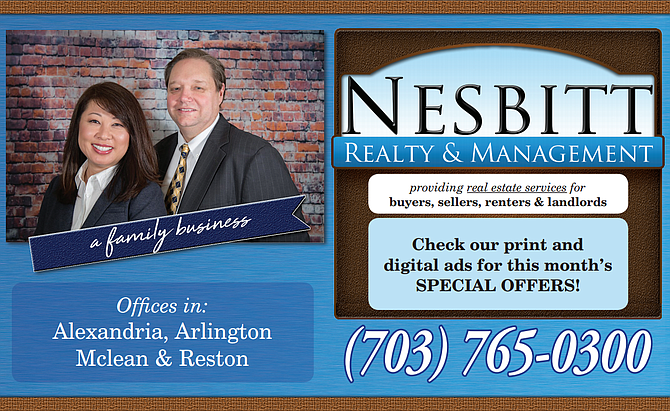 Nesbitt Realty & Property Management's Commitment To Integrity And Ethical Business Practices

For some businesses, simply doing what is legal may be good enough; but each member of our team has bound himself/herself to a higher standard because our vocation is central to the interests of the nation and its citizens. The practice of real estate helps provide housing, places of commerce, industries and farms while preserving a healthful environment. For this reason, the practice of real estate imposes a grave social responsibility and a patriotic duty upon myself and others who practice real estate agency and brokerage. Our team believes that working as a real estate professional is a responsibility of integrity and honor.
The brokers and agents of Nesbitt Realty have dedicated ourselves to the high ideals of a Realtor's code of ethics which compels our best adherence to competency, fairness, and high integrity. No inducement of profit and no instruction from clients ever can justify departure from that dedication.
The National Association of REALTORS has described that code of ethics at Realtor.org. Documents therein and elsewhere specify duties and best practices of real estate brokerage and agency. These rules describe the requirements of disclosure of agency, financial arrangements, following the law of the land, marketing practices, negotiation methods, how clients are charged for services, how offers are presented, confidentiality, and more.
You could read that lengthy document, but the spirit of those ideals can be summed up fairly easily.
The Golden Rule: 'Whatsoever ye would that others should do to you, do ye even so to them.'
Primum non nocere --- A latin phrase meaning 'first do no harm'.
Strive for excellence--- Our agents and brokers average more than 10 years of experience. In addition to in-the-field full-time experience, each of us regularly and continually updates our education to keep apprised of industry changes and best practices.
Our goal at Nesbitt Realty is to provide the highest possible service, with the maximum possible competency while adhering the strictest ethical standards. While we believe these are noble goals, we pursue this strategy because we believe (and we have proven) that the Universe and the market financially reward hard work, good works and love of client.
Why Do Our Clients Love Us?

Do you like working with small family-businesses? Then you'll love working with a Nesbitt Realty agent.
Locals trust us because we are a family-business that offers the same services as the big companies but with a small-town touch. We have been ranked by consumers and clients as one of the top real estate agencies in Northern Virginia.
Nesbitt Realty is a real estate brokerage licensed by the Commonwealth of Virginia. Our agents serve clients throughout National Capital Region in Northern Virginia.
Our Coverage Areas:

Alexandria (Fairfax County)
Alexandria (City of Alexandria)
Annandale
Arlington
Burke
Fairfax (City of Fairfax)
Fairfax (Fairfax County)
Fairfax Station
Falls Church (Fairfax County)
Falls Church (City of Falls Church)
Great Falls
Herndon
Lorton
Mclean
Oakton
Reston
Springfield
Vienna
Woodbridge
Find more information at nesbittrealty.com or call (703)765-0300 | Email info@nesbittrealty.com