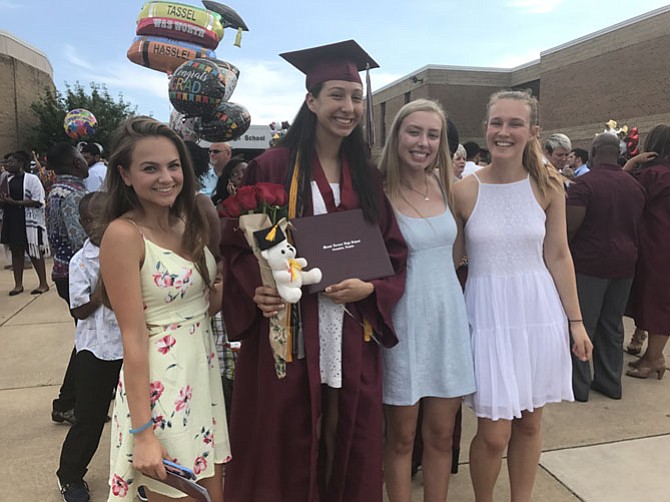 Mount Vernon — The Class of 2017 bid farewell to Mount Vernon High School on Friday, June 16.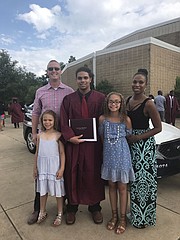 The ceremony, which was held in the Major's gymnasium, caused a bit of a stir among guests. Since the gym was over capacity, many family members and friends were forced to watch the graduation in the auditorium via a live stream. The seats in the auditorium were packed, and although some parents complained about not being able to see their children graduate in person, this did not hinder many of them from cheering on their sons and daughters.
As the names were called, groups of loved ones in the balloon-filled auditorium would celebrate, and express it loudly, although the graduates could not hear them.
Once all the names were called and the diplomas were given to the Class of 2017, family and friends waited for the students in the lobby area, where a gate separated the lobby from the gym and outside.
Once outside the graduates took photographs with friends and family, and pointed out the school rock that was decorated by the seniors with drawings of '90s' cartoon characters, to represent the senior class slogan, "'90s babies out."
By 4 p.m., Mount Vernon High School's newest alumni passed on the torch to "2000s babies."