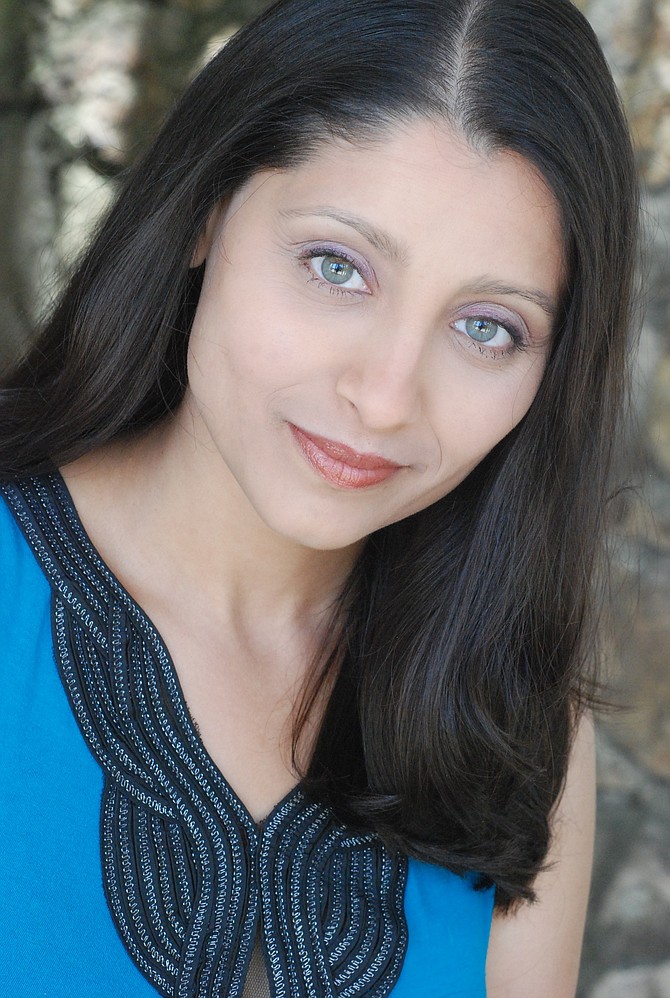 Thursday/Dec. 14
Local Author Thursday. 5-7 p.m. at The Old Town Shop, 105 South Union St. Featured author Garrett Peck is a historian and tour guide in the nation's capital. Call 703-599-6307 for more.
Meet the Artist. 8 p.m. at the Torpedo Factory, 105 North Union St. Artist Desirée Venn Frederic discusses "Nomadic & Creative: Art and the Immigrant Experience." Visit torpedofactory.org.
Friday/Dec.15
The Late Shift: STEAM-Powered Exhibit. 7-11 p.m. at the Torpedo Factory, 105 North Union St. American Geosciences Institute joins the festivities for a night of music, interactive art, artist presentations, featuring interdisciplinary artist Fumi Amano. Visit torpedofactory.org.
Dec. 15-16
Christmas Illuminations at Mount Vernon. 5:30-9 p.m. at George Washington's Mount Vernon Estate, 3200 Mount Vernon Memorial Highway. $34 adult/$24 youth with mansion tour; $30 adult/$20 youth without mansion tour. Visit www.mountvernon.org/illuminations for more.
Saturday/Dec. 16
Santa on the Trolley. 9 a.m.-noon at Alexandria's City Hall Market Square, 301 King St. Alexandria Transit Company (DASH) and Santa Claus, will be on hand for a morning of free photos with Santa courtesy of Jackie Garcia Photography. All children will receive a special gift from Santa. Goodies Frozen Custard & Treats will be on-site brewing up hot apple cider to go. Visit www.dashbus.com for more.
Meet the Artist. 3-6 p.m. at the Broadway Gallery, 5641 B General Washington Drive. Closing reception for Richard McMurry. Call 703-354-2905 for more.
Sopranessence Concert. 4 p.m. at Convergence, 1801 N. Quaker Lane. "Tuneful Tidings" featuring Bharati Soman, soprano soloist. $55 family 4-pack (pre-sale only); $20 general admission; $18 senior/military; $10 youth (18 and younger). Visit www.arts.virginia.gov for more.
Sunday/Dec. 17
The Mount Vernon Flutes. 2 p.m. at The Athenaeum, 201 Prince St. This small ensemble from the Mount Vernon Concert Band will perform holiday songs in the gallery. Free. Visit www.nvfaa.org or call 703-548-0035.
Cookies with Santa. 4-5:30 p.m. at the Union Street Public House, 121 South Union St. Meet with Santa and Mrs. Claus. Visit www.unionstreetpublichouse.com for more.
Celtic Christmas with Iona. 7 p.m. at the George Washington Masonic Memorial 101 Callahan Drive. Sponsored by FocusMusic. $15/18 at door. Email Herb@FocusMusic.org or call 703-380-3151 for more.
Monday/Dec. 18
Civil War Roundtable. 7-8:30 p.m. at Washington Street United Methodist Church, 109 South Washington St. Local journalist John Bicknell discusses his book
"John C. Fremont and the Violent Election of 1856." Christmas refreshments served. Free. Email marktooley2003@yahoo.com or call 703-409-4035.
Ballroom Dance Classes. 7 p.m. at The Athenaeum, 201 Prince St. Led by Gary Stephans on Fox Trot, Waltz, Tango, Swing, Salsa, Merengue, Rumba, Cha-Cha and Samba. Visit www.nvfaa.org or call 703-505-5998.
Sunday/Dec. 24
Waterskiing Santa. 1 p.m. at the waterfront between King and Oronoco streets. Free. Visit www.waterskiingsanta.com for more.
Thursday/Dec. 28
Piff The Magic Dragon​ Magician. 7:30 p.m. at The Birchmere, 3701 Mt. Vernon Ave. A former participant on America's Got Talent. Visit www.birchmere.com for more.
Sunday/Dec. 31
New Years Noon. 10 a.m.-noon at the Barrett Branch Library, 717 Queen St. The fourth annual bash includes performances by "Oh Susannah" and "The Great Zucchini" and an 11:55 a.m. for a countdown to "Noon Year" with music and a balloon drop. All ages invited, but especially appropriate for children ages 2 and up. Visit www.alexandria.lib.va.us or call 703-746-1704.
First Night Alexandria. 2 p.m. to midnight at venues throughout Old Town. Activities include the Ninth Annual Fun Hunt, musical entertainment, food, drink and midnight fireworks over the Potomac River. Visit www.firstnightalexandria.org or call 703-746-3299 for more.